row-start col-md-7 #top-section top-section
About the event
Jack the Ripper is the most infamous serial killer in history. Much is known about his grisly murders, but what about the mysterious buildings and streets that formed the dark and sinister backdrop to his murderous deeds? For the first time and especially for Hallowe'en these mysterious locations are to be brought to life with London Architecture Walks' brand new Criminal London walk. Learn how the Victorian London through which Jack the Ripper walked was a rich urban townscape of lively markets, ornate pubs and magnificent churches. Uncover the dark underworld lurking beneath, and discover how the East End's historic but menacing network of secluded alleyways, hidden courtyards, eerie passages and solemn graveyards formed the silent accomplice to Jack the Ripper's horrific crimes.
Event Details
Date:  1 November 2018
Time:  Meet at 6pm for a 6:30pm start
Location:  Fenchurch Street Station
After walk networking:  The Ten Bells pub, 84 Commercial Street, E1 6LY
The walk is approximately 2 hours long and will finish near Liverpool Street Station. The event comprises of the architectural walk and networking at the end of the walk, including a complimentary drink and food.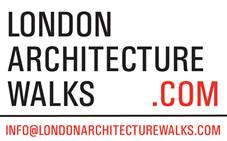 Event fees
This event is £15 for CIOB members, and £25 for Non-Members.
To book your place, please click on the Register button in the top right of the page.
Contact details
Brooke Grange
Member Services and Events Coordinator
bgrange@ciob.org.uk
+44 (0) 1344 630 860
+44 (0) 7827 911 602
1 Arlington Square
Downshire Way
Bracknell
RG12 1WA
UK
tel: +44 (0) 1344 630700
fax: +44 (0) 1344 306430
Registered Charity No. (England and Wales) 280795 - (Scotland) SC041725
Registered VAT No. 492 0644 43
row-end col-sm-12 col-md-5 top-80
row-start col-xs-12 row-end register-section colour-section center
Register
Secure your place now
If you require any assistance, please contact us  
Register Now