row-start col-md-7 #top-section top-section
About the event
Join us for an in depth look at firestopping and the role that BIM will play in the future of this essential construction tool. We will have experts speakers from Arup and Hilti (Gt Britain) Ltd. to look at how BIM can improve the effectiveness of firestopping and maintain effectiveness with forward planning.
Speakers:
Nino Piazza, Business Developer, Hiliti (Gt Britain) Ltd
Nino has 15 years' experience in the construction industry, working on numerous projects across the corrosion protection and fire protection industry. Specific projects include, London Underground, Sellafield Ltd, 2012 London Olympics, Highways Agency.
Currently, he is a Business Developer working with major developers, clients and main contractors in developing framework agreements, providing consultation from early design stage, through the construction and inspection stages. Also assisting inspection/insurance bodies with Firestop awareness.
Hilti:
At Hilti we design and manufacture leading-edge technology, software and services, which power the professional construction industry.
We're global, based in over 120 countries with more than 23,000 employees. We offer a 360 degree service for your build – from  design software, products and tools onsite to training, repairs, testing and consultancy. We're a one-stop shop for building, worldwide.


Anthony Proctor, Arup
Anthony  is a MEP BIM technician and BIM lead at Arup and is currently a BIM technician for the HS2 Euston Station design working in Autodesk Revit, Bentley Microstation/AECOSIM within a 3D environment. Working in a multidisciplinary engineering group in Arup's London office, he has worked on a variety of iconic and significant projects in central London including the Liverpool Street Elizabeth Line station, 122 Leadenhall Building and the Olympic Handball arena as well as projects around the world. He now specialises in developing and managing BIM and digital processes on large scale transport infrastructure with a focus on enabling better design through the use of digital tools and technology
Arup:
Founded in 1946, Arup is an independent firm of designers, planners, engineers, consultants and technical specialists, working across every aspect of today's built environment. We have more than 14,000 people in 87 offices across 34 countries working together to help our clients solve their most complex challenges – turning exciting ideas into tangible reality as we strive to find a better way and shape a better world.

Venue: CIOB London Office, 9 Kingsway, London WC2B 6XF
Time:  18:15
Date:  Thursday, 18 October 2018
The event will begin at 6:15pm, with refreshments and networking from 5:45pm.
There are limited places on this event, so booking is essential.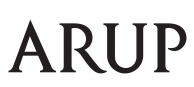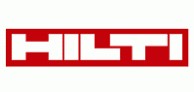 Event fees
This event is free to all CIOB members. Non-members will be charged £15.00.
To find out further about ticket prices, please click on the Register button in the top right of the page.
Contact details
Brooke Grange
Member Services & Events Coordinator
bgrange@ciob.org.uk
+44 (0) 1344 630 860
1 Arlington Square
Downshire Way
Bracknell
RG12 1WA
UK
tel: +44 (0) 1344 630700
fax: +44 (0) 1344 306430
Registered Charity No. (England and Wales) 280795 - (Scotland) SC041725
Registered VAT No. 492 0644 43
row-end col-sm-12 col-md-5 top-80
row-start col-xs-12 row-end register-section colour-section center
Register
Secure your place now
If you require any assistance, please contact us  
Register Now